Exciting updates! Polywink now has better Tech, Prices & Licenses
Polywink just got even better and more accessible! We have updated our Tech, Prices & Licenses.
Our team has worked hard this summer to further improve all aspects of Polywink. Here's a brief summary of what we've been up to.
New Rig and Blendshapes sets
We've evolved our Blendshapes and Rig overall to improve ease of use and to achieve better results as well; it is now possible to control our Rig on a finer level and to master it faster than before. We'll be updating our website and our samples by the end of the week to give everyone a better look at our improvements - don't hesitate to check it out!
The total number of Blendshapes is now 157 for Blendshapes on Demand, and 236 for Rig on Demand. The ARKit set of 51 Blendshapes didn't change for Animation for iPhone X, as it is a standard set.
Select how many Blendshapes you need
Whether it's a set of Blendshapes or a Facial Rig, Polywink now offers more purchase options to best fulfill your production needs. Users can now choose between two different sets of Blendshapes for their characters, depending on their budget and the scale of their project.
- 157 Blendshapes at $499 for high level productions;
- 51 Blendshapes at $299 for indies and smaller budgets.
- A full Facial Rig of 236 Blendshapes at $999 for the highest level of quality and expressiveness;
-A Rig of 51 Blendshapes at $499 for simpler animations.
After further developing our platform, we are able to lower our overall prices to make Polywink even more accessible than before!
Real-Time Motion Capture with your iPhone X
We are also excited to announce that our Animation for iPhone X service is now compatible with three major production tools - Maya, Unity & Unreal engine. We have included the ARKit 2 update which adds a Blendshape for tongue movement, bringing the total standard set to 52 blendshapes. We're still working on further improving the integration of our iPhone X solution on popular 3D tools so stay tuned!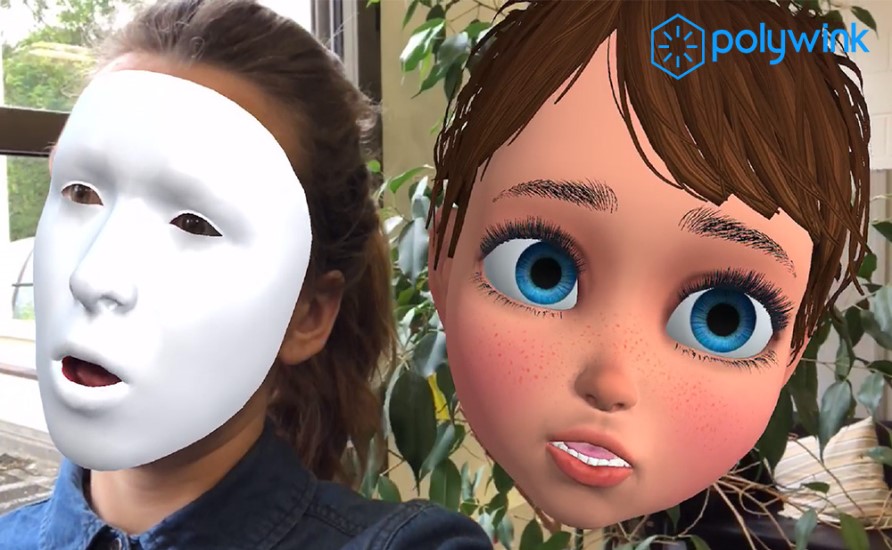 Use our services freely with a Commercial License
To make our services more affordable, accessible & hassle free, we now grant a Commercial License to all of our users. This Commercial License is valid for external, promotional and commercial use!
We have always strived to make our services reachable to anyone and to any project - whether it's an indie production or an large-scale production, a freelance 3D artist or VR studio, Polywink has a solution for everyone and every budget.
Contact us now if you want to learn more about how we can bring your characters to life!
Comments
Leave your comment