Polywink Announces its First Flash 3D Contest - Fairy Tale
Have a magical spring and win 2500€ worth of prizes with Polywink's "Fairy Tale" Flash Contest!
Once upon a time was an online platform called Polywink
Polywink generated blendshapes and facial rigs overnight, for any 3D model. Adventurers from the whole 3D realm gathered to have their model made ready for animation, in the blink of an eye. To reward them for their loyalty, the mages from Polywink organized a tournament: whoever presented the best render would be rewarded with one of Poywink's special spells, free of charge.
And so was created our first Flash Contest, as a way to reward our community and to showcase the capacities of our tech, which can create blendshapes or rigging for any type of 3D character.
Do you think you can live up to the challenge? Win 2500€ worth of prizes and live happily ever after by entering our contest here!
How can I enter this contest?
All you need to do is send us your best Fairy Tale themed render of one of your characters. You can even submit a model you've made for previous uses! The only requirement is to own the rights to said model.
- All submissions must be based on humanoid 3D head models.
- Entries do not have to be original models specifically made for this challenge. You can use any model you've previously made, as long as it's yours. You must own full rights to said model.
- Only one submission by participant will be accepted. However, contestants can submit a model on behalf of their team or their studio, as long as they own the rights to said model.
You'll find detailed rules on this page.
The deadline for all entries is May 28.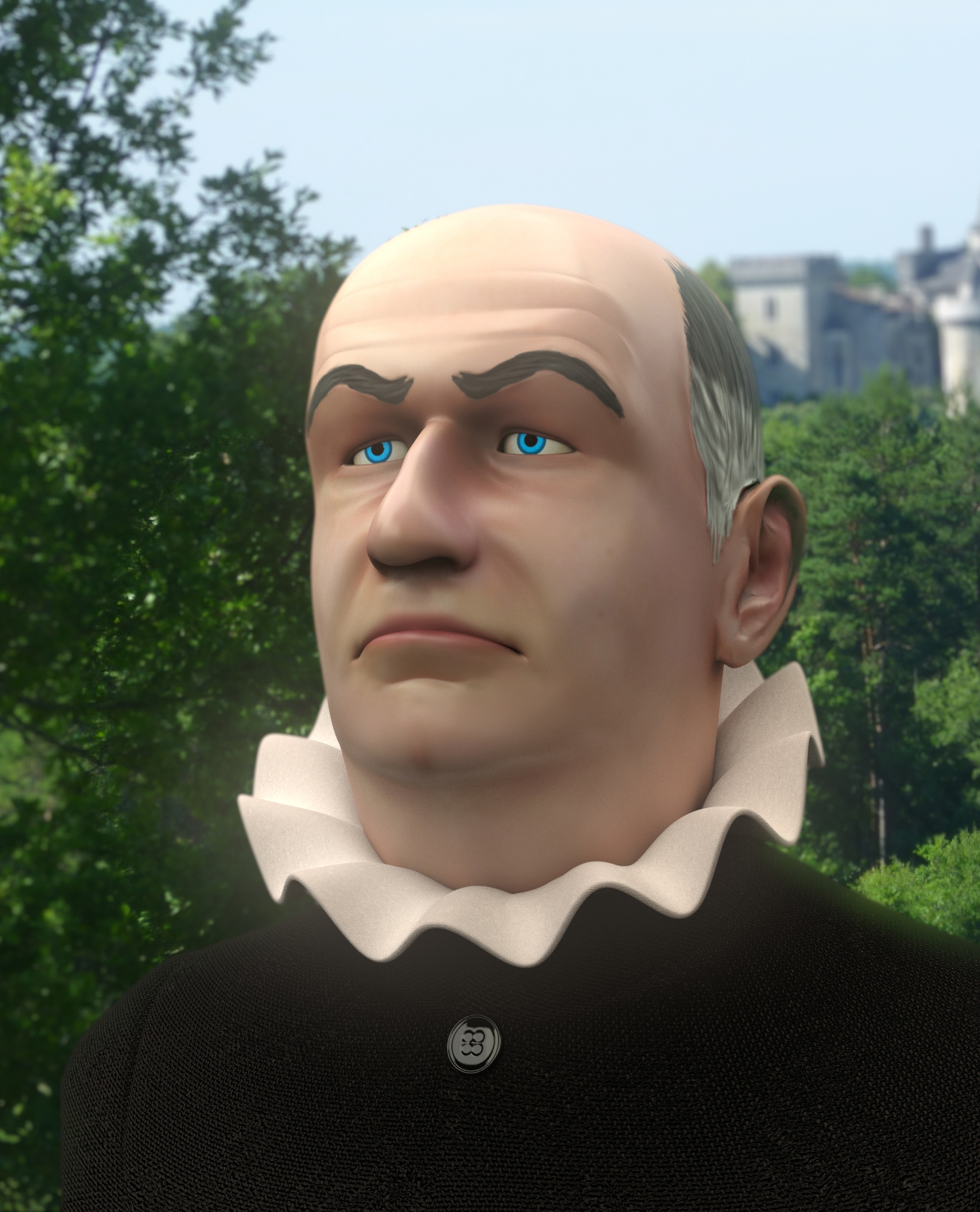 A sample of what is expected
Prizes
Winners will get access to different Polywink services for free. Our team will generate complete sets of blendshapes for the winning models, turning a static character into an animation-ready or game-ready asset overnight!
- 1st place: Facial Rig on Demand (236 blendshapes, worth 999€) + 150€ Polywink voucher
- 2nd place: Blendshapes on Demand (157 blendshapes, worth 499€) + 150€ Polywink voucher
- 3rd place: Animation For IPhone X (52 ARKit blendshapes, worth 299€) + 150€ Polywink voucher
- Honorable Mentions: 150€ Polywink voucher
FAQ
1) Why is this Contest a "Flash" Contest?
This is a "flash" contest due to the short amount of time you have to submit a model. But do not worry since there is no need to create a model for the sole purpose of this contest: you can submit models that you have created for other purposes in the past as long as you own full rights.
2) Where do I ask questions about the challenge?
You can ask any questions related to this contest at the following address: contact@polywink.com
3) Where do I ask about technical problems or feature requests?
If you encounter any technical difficulties regarding this contest, please contact us at the following address: contact@polywink.com
4) Can I submit multiple submissions for this challenge?
No, you can only submit one model for this challenge.
5) Can my design be based on an existing model?
Yes. You do not have to create a model specifically for this challenge, however you need to own the rights to your model.
6) Can a team participate in the challenge?
Yes, one team member can participate on behalf of its team. Please specify this on the project description field.
7) Do I have to create an account on the Polywink website in order to participate?
Yes, you do have to create an account using your real name and first name in order to be able to take part in this challenge.
8) Can I submit an entry based on an IP I do not own?
No, you must own full rights to the model, including the original IP it is based on. Shrek models are strictly forbidden.
9) Can I submit a model from an asset store?
No, you must own full rights to the model.


We're looking forward to go through your works as we're certain they'll bewitch us all.
Should you have any questions about the contest, don't hesitate to send us an email there: contact@polywink.com
Good luck to all of you!
Comments
Leave your comment